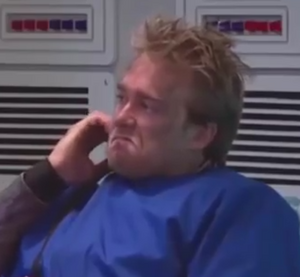 Disgusto is a superhero on Mighty Med who saves distant planets from extinction and stinks.
Biography
Disgusto came to Mighty Med because he had some alien bugs on him, and an exterminator was spraying for them.
Trivia
His name comes from the word "disgusting".
Appearances
Ad blocker interference detected!
Wikia is a free-to-use site that makes money from advertising. We have a modified experience for viewers using ad blockers

Wikia is not accessible if you've made further modifications. Remove the custom ad blocker rule(s) and the page will load as expected.